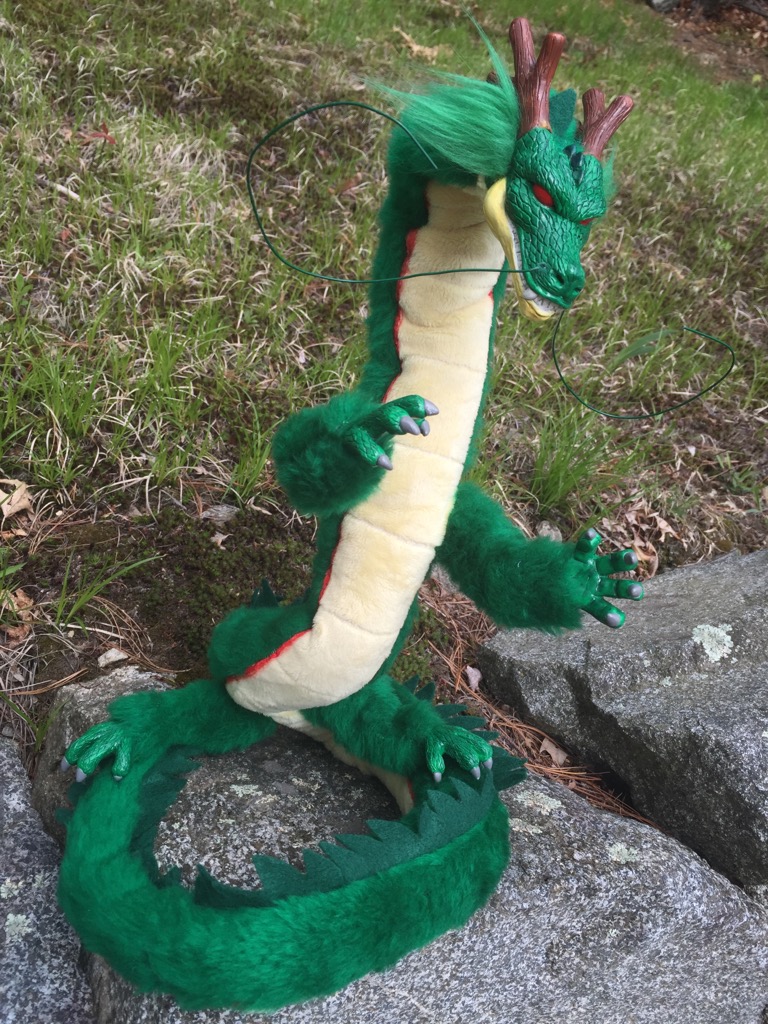 Celestial Dragons
The mighty Celestial Dragon is the largest creature I've ever made. It's over 3 feet (nearly one meter) long when fully extended! He's so large that he can easily curl up across the shoulders of most adults.
This imposing creature has an extra sturdy, fully-articulated skeleton that is meant for posing in hundreds of ways. His head, antlers, and feet are all cast in resin from my original sculpts, and his body is made of high quality, animal free faux fur.
If traditional green and yellow isn't the dragon color scheme you prefer to wish upon, you can also request a custom color Celestial Dragon!
Visit my shop  to see dragons currently up for adoption or request a custom color of your own!