Dragons! Dragons Everywhere!
Baby Dragons are some of the first creatures I sketched out when I was planning what I wanted to offer in my shop. I've always loved the idea of a little dragon friend that can crouch on your shoulder or cling to your arm.  I've been slowly improving my creatures as I go, and I'm proud to say this batch of mischief makers are my best Baby Dragons yet!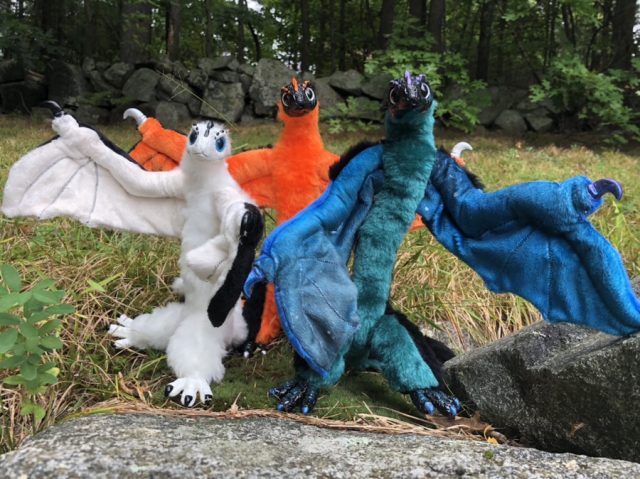 It was really nice to get back to working on some dragons, since I'd been doing so much commission work all summer. These little guys hold a special place in my heart, and I missed making them.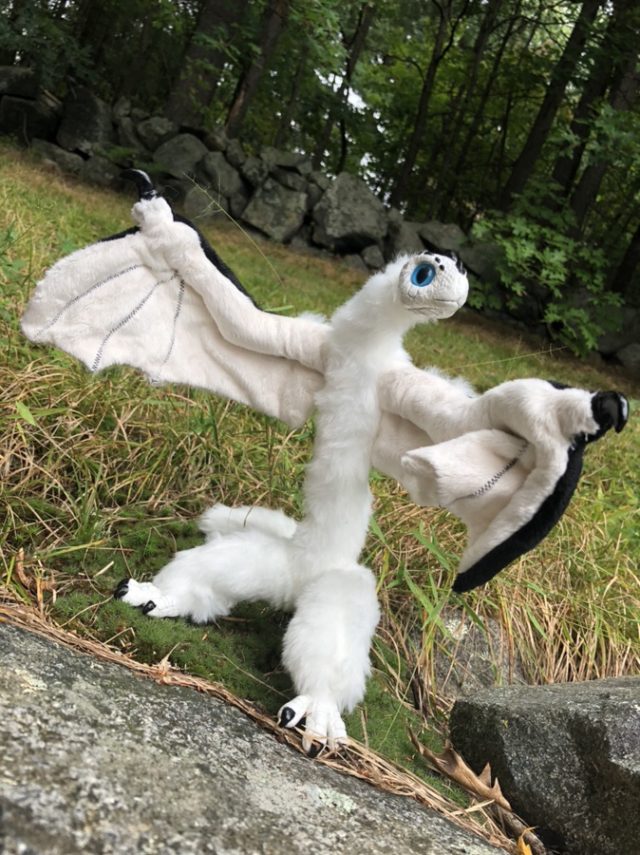 The first of this new group is an arctic white Baby Dragon. I've always been fond of snowy owls and other arctic creatures, so having an icy white dragon with frosty blue eyes was really appealing.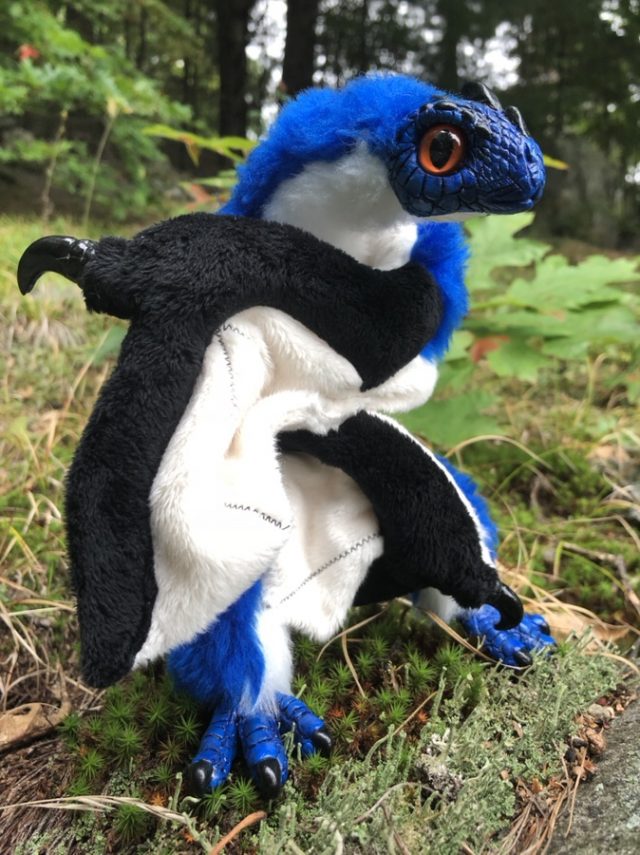 I admit it, I have a thing for bluejay colors. I've done a bluejay Baby Raptor before, but never a dragon.  The blue and black work really nicely, in my opinion, with the bright white as contrast. This dragon also has metallic copper eyes that shine really beautifully when they catch the light.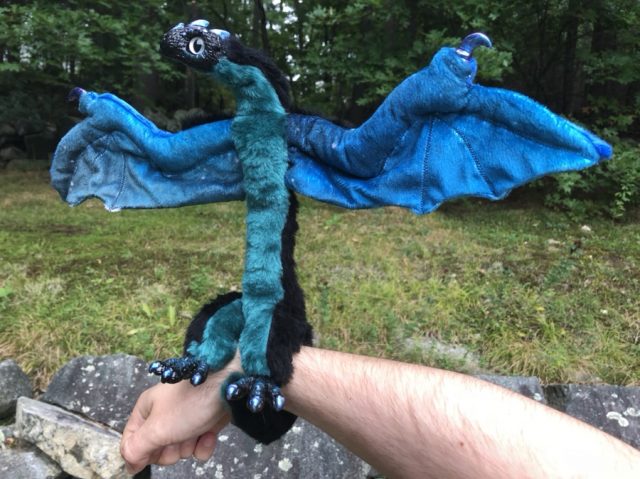 I've been wanting to do a cosmic, galaxy themed dragon for a while now, and I'm very pleased to finally have finished one. This little dragon has star-speckled galaxy minkey fabric for its wings, and a back as black as deep space. I was also able to test a new effect on the wing and toe claws, and the horns on this dragon's head. They're specially painted with Solar Color Dust's chameleon powder, for a gorgeously iridescent shine that shifts color as you rotate it.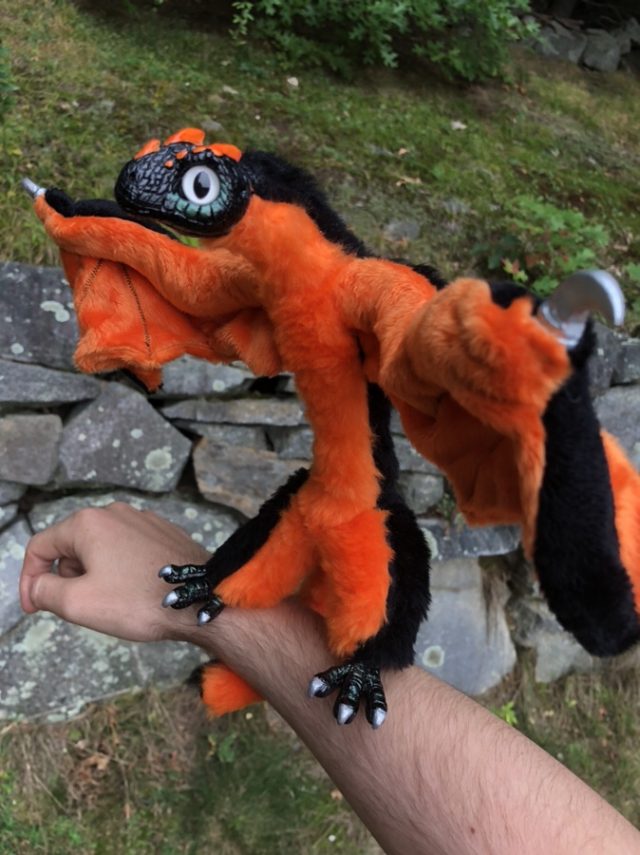 Last but not least is this little one.  I love Halloween. It's my absolute favorite holiday.  So this little dragon is vibrantly Halloween themed in color. Moonlight silver claws, brilliant orange wings, and the eyes may look kind of bland and pale now, but give them a charge in bright light and they glow bright orange in the dark!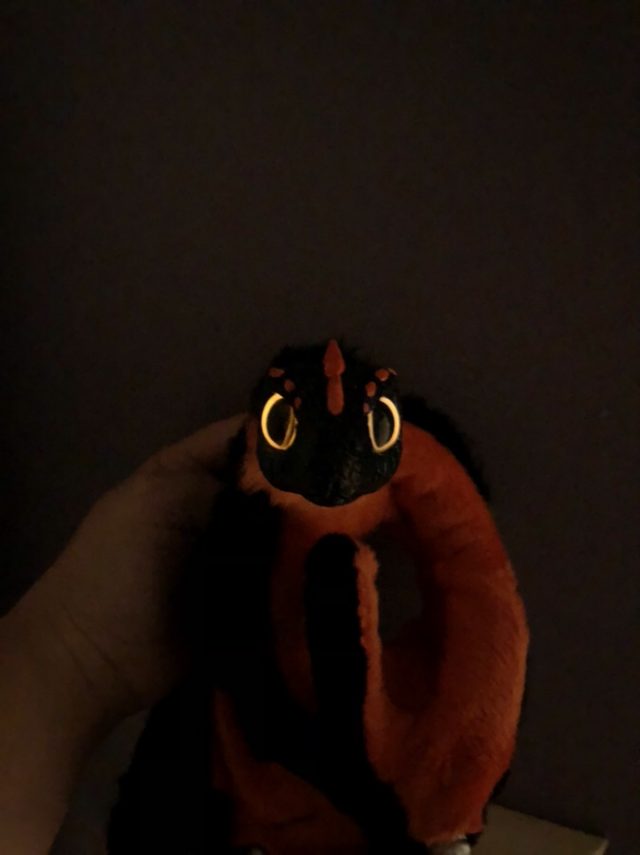 These four beasties will be coming with me to Super Megafest in October. Any that don't sell there will be up in my shop afterward.