I've had a lot of commissions this summer, and I'm so excited to have gotten my first custom color Baby T-rex. I'm really fond of these little guys, and this particular commissioner wanted one that was extremely eye catching rainbow!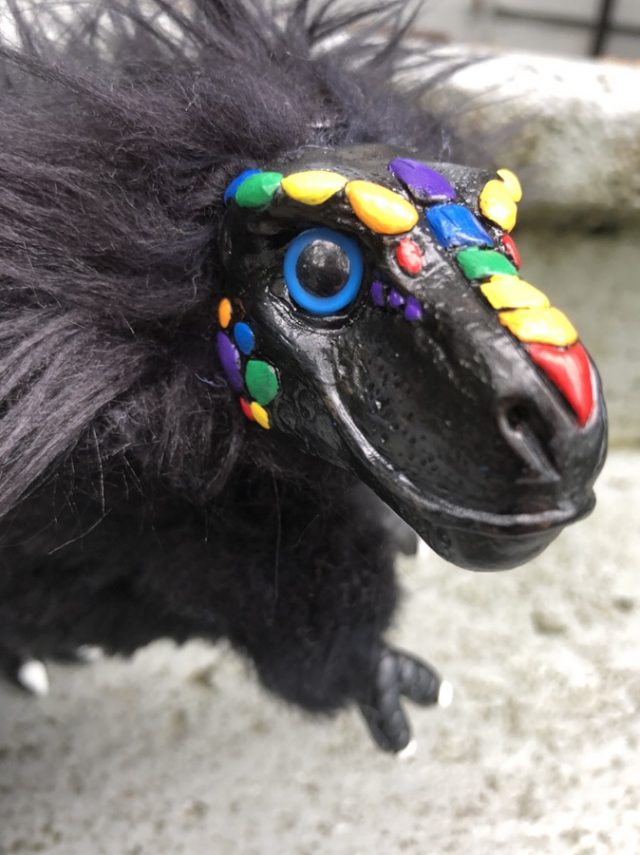 I had a lot of fun with this little baby. The commissioner specifically wanted it to be almost entirely black, but with rainbow scales on the face and a stripe of rainbow down its spine. No easy task, since rainbow faux fur like that just doesn't exist as far as I can find.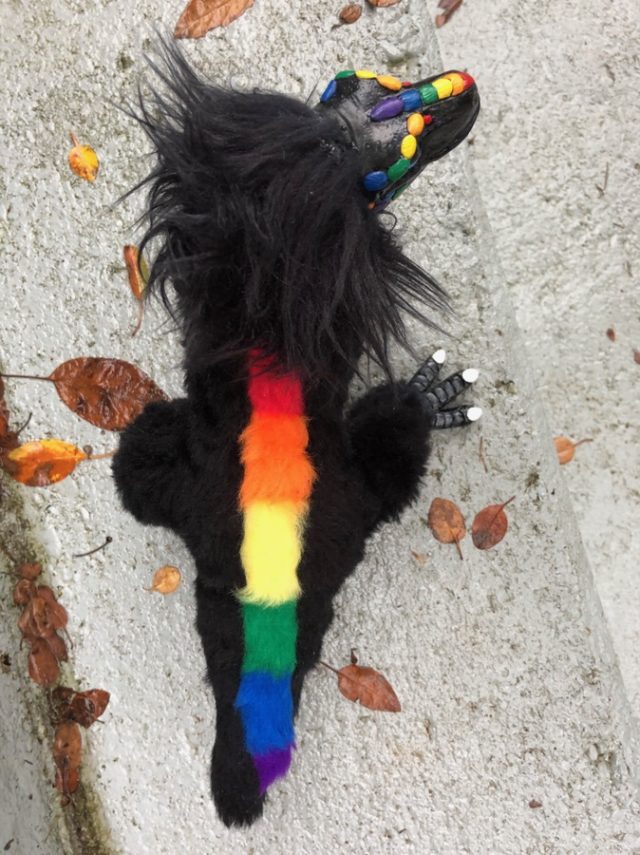 So I sewed together pieces of different color fur to make a rainbow stripe, then integrated it into my Baby T-rex pattern. It was a tricky little piece of engineering, but I'm very pleased with the result. Better yet, so was the commissioner!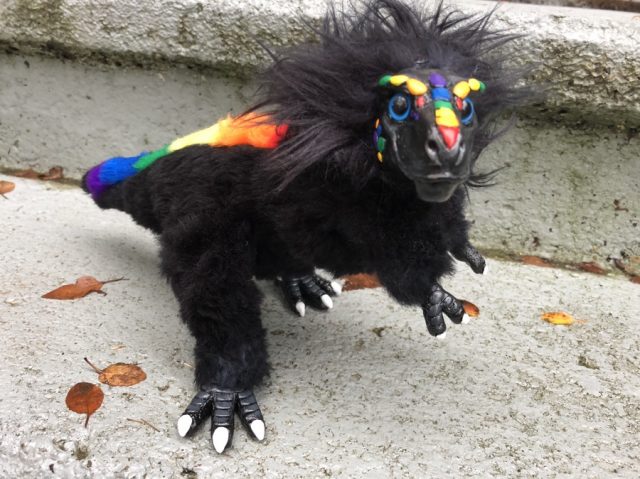 I had a lot of fun with this commission. I'm thinking maybe a dragon would look pretty good with a rainbow stripe like this too. What do you think?